Customer Reviews
About Me
By Robert P.
Conway, SC

"Your crew did the jobs in our home in a great manner and were very friendly and courteous."

By Ben B.
Murrells Inlet, SC

By Robert And Patricia F.
Pawleys Island, SC
Testimonials
from customers I've helped!
"Joe does a lot of work at home on his computer which tends to account for a majority of his home electric..."

Joe M. of Conway, SC
Fred Baker II

from

Carolina Energy Conservation
Title:
General Manager
Hometown:
Niagara Falls, NY
The youngest of four children, Fred was born and raised in Western New York and attended Niagara Falls High School. After graduation, he attended Niagara University and graduated Cum Laude with a Bachelor's of Science in Commerce with dual certifications in Human Resource Management and Business Management. Fred now continues the Niagara University tradition of excellence and community service in Myrtle Beach. An ardent supporter of energy independence and thus financial autonomy, Fred helps to assure that every customer is given the opportunity to create their own green future.
Upon his graduation from Niagara University, Fred began working with a financial management firm in Western New York. However, Fred soon realized that although he was benefiting financially from his career, he was not helping to further the greater environmental good in his community, something that Fred had long shared an intense passion for. Luckily, he found his true calling when Carolina Energy Conservation was born under principles that allowed Fred to work hard and help his community and the environment. A natural fit at Carolina Energy Conservation, Fred goes to work each day with an eagerness and passion to make a real difference in the lives of his customers.
Videos from projects I was involved with: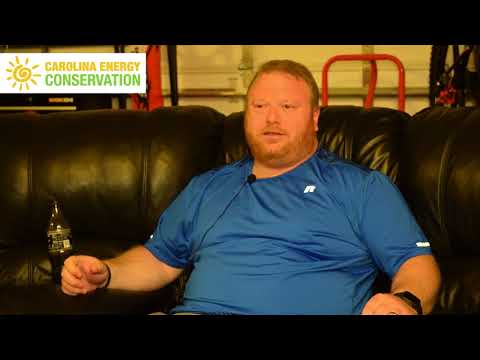 Another satisfied solar customer!
Joe M. of Conway, SC was noticing high utility bills, especially during the hot summer months. Joe stopped by...
Watch Video
Related Videos