Customer Reviews
About Me
By Sandra R.
New Bern, NC

By William M.
New Bern, NC

By Kathy B.
Surfside Beach, SC

"They were professional from the get-go. Sales thru clean-up was performed in a workmanlike manner and by competent folks."

By Katie M.
CAROLINA BEACH, NC

"Really Great!The "Englishman"was wonderful!!"

By Joseph Z.
Shallotte, NC

"I had a small job, but they treated me like a large job."

By Robert & Patricia H.
Calabash, NC

By Ken H.
Little River, SC

"The entire process from start to finish was handled well and in a very timely manner."

By Mark C.
Little River, SC

By Renate L.
Long, SC

"I have informed some of my neighbors of the good results. Thank you"

By Kathy P.
North Myrtle Beach, SC

"From the beginning to the end, I was impressed with Carolina Energy. Their communication skills all thru the job were..."
Jeff Thompson

from

Carolina Energy Conservation
Title:
Owner
Hometown:
Niagara Falls, NY
The oldest of five children born to hardworking parents in Niagara Falls, New York, Jeffrey was raised with the morals and values that would one day become a part of the foundation for Carolina Energy Conservation. After graduating from The State University of New York at Fredonia with a degree in Business Administration, Jeffrey decided to make the move to Myrtle Beach, South Carolina. Jeffrey began his career in the field of energy conservation after seeing a genuine need for a conscientious and trustworthy company devoted to energy conservation. In his youth, Jeffrey was taught the value of a hard earned dollar and the fickle nature of the worldwide economy. For this reason, Jeffrey is extremely passionate about helping others to achieve financial independence from utility companies, thus allowing families to spend money on necessities, education, and personal leisure. In this small way, Jeffrey hopes to help families like his own live their lives with one less thing to worry about. Allow Jeffrey to assess your energy needs today.
Videos from projects I was involved with: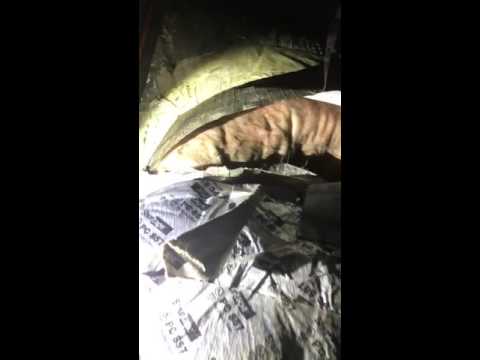 Crawl Space Science - Let's Take a Look
In this video, Jeff Thompson gets down and dirty to explain some common issues in the crawl spaces of homes...
Watch Video
Related Videos
Photo galleries from jobs I've worked on: